Meet The Team
We are a full-service financial firm committed to helping people pursue their financial goals. We offer a wide range of financial products and services to individuals and business owners. We believe you will be better able to identify your goals and make sound decisions to help reach them by our providing sound financial information.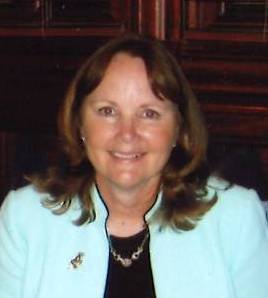 Helen D. Hein
CERTIFIED FINANCIAL PLANNER™ Financial Professional
Helen is a series 7 registered representative in practice since 1990, earning her CFP (Certified Financial Planner) designation from the Institute of Business & Finance in 1994. Currently licensed in 44 states her widespread popularity amongst second and third generation family members, friends and neighbors can best be summed up in one word, "accountability". From the fully anticipated investment advice that is the core of any financial services practice comes a balance of estate, tax, income and liquidity advice that incorporates the life skills and necessities that a client needs in balanced perspective. From someone they can trust who has that unique combination of common sense, technical ability, and experience in a variety of market conditions. A lifelong Florida resident Helen and her husband, Alfred Hein, CFS live on a diversified farm. Helen's interests center on horsemanship and her four legged passions. They are active members of the Florida Cattlemen's Association, raising Black Angus cattle.
Alfred M. Hein
CERTIFIED FUNDS SPECIALIST™
CERTIFIED ESTATE SPECIALIST™
Financial Professional
Alfred is a series 7 registered representative in practice since 1993, earning the CFS designation in 1996, as well as recognition as board certified in estate planning in 2008 from the Institute of Business & Finance. With a management approach best described as a family practice that continues to grow and expand its customer base through generational transfers, referrals, and community recognition as a trusted source of financial guidance. In 1977, Al married the girl next door, and future business partner, Helen D Hein, CFP. Aside from the balance of family and business, they reside on a diversified farm, designated a "Farm of Environmental Distinction". They raise Black Angus cattle, horses, and shade trees. They are supporters of historical preservation, and are currently renovating an 1893 farmhouse that was saved from demolition.
Please call us if you have any questions about our firm or the range of financial products and services we provide. Our firm has a relationship with a variety of financial services companies, so if we don't have a product or service, we know a group that does.